Where Is God in the Darkness?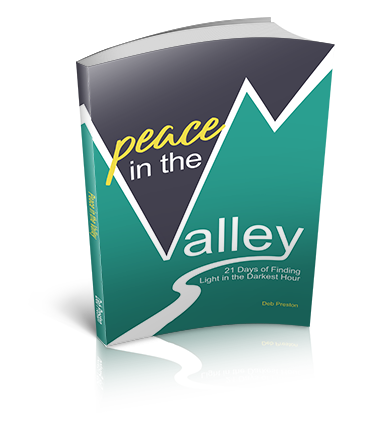 Overwhelmed by the Weight of Your Circumstances?
Have you been walking through trials and hopelessness for so long that you're struggling to maintain your faith? Are you desperate for an honest and open discussion about our lowest points? One that doesn't gloss over your pain with a motivational pep talk?
This is Not How Your Story Ends
Hi! I'm Deb. And I know all too well the heaviness and hopelessness of walking through "the valley"—the darkest and lowest points in our lives. The past few years have been the hardest of my life, with loads of drastic life changes, an onslaught of personal and family health issues, and a heaviness that left me feeling distanced from my faith.
But by the grace of God, that was not how my story ended.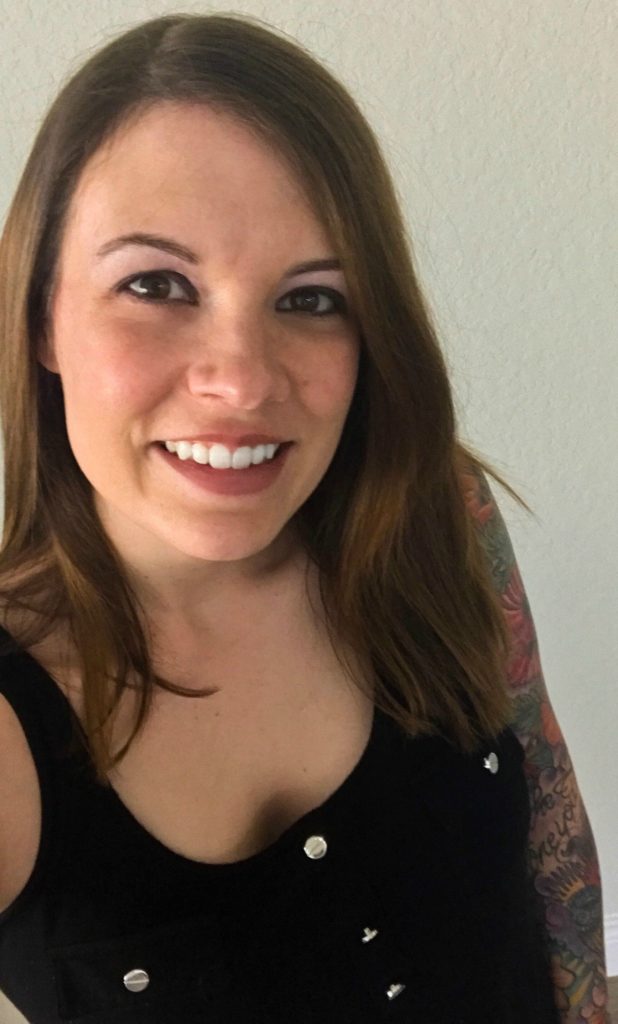 Through prayer and Bible study, I learned how to connect with my faith in a way that felt honest and real, even in the valley, and to draw directly from God what I needed to face each day. And I've felt a burden, an urgency in my heart ever since, to share what I've learned with others.
This is not how your story ends.
(10% of proceeds donated to ministries serving those in the valley.)
An Honest & Open Discussion About Our Lowest Points
Through the stories of biblical characters facing pain, suffering, and devastating loss, Peace in the Valley offers 21 different perspectives on, and approaches to, finding light and hope in our darkest hour. As you work through the stories found in this book, you will:
Peace in the Valley | 21 Days of Finding Light in the Darkest Hour is refreshingly honest, down-to-earth, and speaks to the heart of the matter—how can we reconcile our trials with our faith?
(10% of proceeds donated to ministries serving those in the valley.)
Refreshingly Candid, Down-to-Earth, & Real
Peace in the Valley | 21 Days of Finding Light in the Darkest Hour
Average rating:
8 reviews
Nov 23, 2020
Uplifting
Powerful and beautiful, a must read!
Jul 9, 2020
I look forward each morning to this book with my Bible study.

Deb Preston's daily insights lead me straight to God's word and promises while walking through the grief of my parents.

If you are dealing with something hard (and aren't we all - really), I highly recommend this book. It is deeply rooted in scripture and such a gift to read!
Feb 13, 2019
Peace in the valley
This book uses the clear evidence by using historical examples of characters from the Word of God to reveal the power presence and provision of how God has provided in the past and gives us hope for today. We do not dwell on our calamities and wonder how we are going to make it but look at God's steadfast faithfulness and believe for Him to bring us through in the end.
Feb 7, 2019
"Peace in the Valley | 21 Days of Finding Light in the Darkest Hour" is a gift for the soul. This beautiful devotional takes us by the hand and walks us through the journeys of some of the most beloved Biblical figures we've come to know.

We witness how they overcame hopelessness and despair, tragedy and devastation. And it is through their life-changing stories that this author weaves a pathway for us to do the same.

We feel buoyed and encouraged, strengthened and optimistic. We feel a connection to those who came before us and those beside us.

In the end we're given the tools we need to triumph over the darkness that envelops us. That is the very best gift of all.
Jan 29, 2019
Usually I am one to start a book and never finish, but this devotional captures your focus and attention, and has you excited and looking ahead at the next day's reading as well. This devotional is the perfect length for a busy person and helps you view things differently when faced with difficult times. I cannot express enough how encouraging this book has been for me as well as challenged me in my thinking and mindset while faced with different hardships. I would highly recommend this book to anyone.