I once came very close to joining an MLM. A coworker had been talking about a skincare line that made her look ten years younger and provided her with "fun money."
I figured, hey, I have some free time! Why not use it to rake in extra cash?
So I gathered more information, learned about the "welcome kit" investment, and had started to make a plan to market to my friends when I paused to ask, "How much does the average consultant make?"
Sure, I knew how much the people at the top of the company made. I saw their success stories of paying off debts and enjoying all-expenses paid vacations. But…what was the average person making?
My friend pointed me to an income disclosure statement that informed me that most consultants made…nothing. I learned that even if I performed in the top fifth of the company, once I divided my profit by hours invested, I'd be bringing in roughly two dollars an hour! And I decided then and there that the MLM was not worth my time or effort.
Have you ever wondered, should I join an MLM? Friend, I'm here to help you weigh that decision!
What is a Multi-Level Marketing Company (MLM)?
The Federal Trade Commission (FTC) defines multi-level marketing companies as "businesses that involve selling products to family and friends and recruiting other people to do the same." MLMs can also be referred to as direct sales, network marketing, affiliate marketing, referral marketing, or simply "being your own boss," but the business model is still the same.
How Do MLMs Work?
MLM participants can make money by selling the MLM company's products. Most MLM products are not offered in brick and mortar or online stores but are distributed entirely by recruits, who go by titles such as distributors, consultants, coaches, contractors, or representatives.
But that's not all! Participants can also make money (and usually, much more money) by recruiting more participants, referred to as the original participant's (Participant A's) "downline." Whenever their "downline" (Participant B) purchases products for themselves or sells them to others, Participant A collects a commission from Participant B's sales.
Here's where it gets good. If Participant B recruits Participant C and Participant C purchases or sells products, not only will Participant B receive a commission from the sale but so will Participant A. In this way, MLMs promise Participant A loads of passive income if/once they establish a strong downline team.
Each MLM is structured a bit differently but many require participants to purchase a "welcome kit" or "starter kit" that includes marketing materials and/or sample products. They may also require participants make a minimum monthly purchase to maintain their participant status.
MLM participants may sell to friends, family, coworkers, neighbors, acquaintances, and more. Many utilize Facebook groups to throw online product "parties," with fun engagement questions, games, and product discounts and prizes.
Many selling health and fitness MLM products will start a Facebook group to offer free health coaching. The hope is that those who come for free, healthy recipes and exercise plans will consider incorporating the MLM shakes or supplements into their new, healthy routine.
How Do You Spot an MLM?
Some MLMs are easy to recognize just because of the name and reputation of the company – Mary Kay, Avon, LuLaRoe, Herbalife, doTERRA, Beachbody Shakeology, Rodan + Fields, Tupperware, Usborne Books, Ambit Energy, and more. But if you're unsure, there are a few hallmark traits that define an MLM:
Their products are not sold in stores.
They don't just sell you the product but also encourage you to sell it yourself.
They advertise the opportunity to "be your own boss" or "work from your phone."
They may make extravagant claims about your earning potential.
Why Should I Join an MLM Company?
There are benefits to joining an MLM. Benefits are usually inflated by the MLM company itself, which is why I'm giving it to you straight here – just facts, no hype.
You might make money. (After analyzing over 600 MLMs, consumer advocate Jon Taylor determined that 90-99% of all MLM distributors receive zero to just a few hundred dollars in commission per year before their expenses are subtracted. So your chances aren't great but there is a chance, more likely if you're one of the first distributors in the company.)
Unlike launching your own business from scratch, an MLM provides you with products, marketing materials, coaching, and even sales scripts, all ready to roll.
You can certainly choose your own hours, work from your phone at times, and "be your own boss." This freedom and flexibility is difficult to find in a traditional job.
You can promote a product you're passionate about. With hundreds of MLM options to choose from, you can land on one that aligns with your interests and passions.
You'll build a network of peer support – from your "upline" (the person who recruited you) providing coaching and support to your network of peers swapping tips and tricks, you may feel encouraged and energized by your "coworkers." (Many have found that this network falls away when they're no longer participating in the MLM but it is a benefit while you're active in the company.)
Why You Should Not Join an MLM
Now before you run off to join the nearest MLM, be sure to give fair consideration to the drawbacks of joining an MLM:
There's a good chance you not only won't make money but will actually lose money. A survey of MLM participants conducted by AARP found that only 25% of participants reported making a profit. Another nearly 25% reported making no money. The remaining half lost money. And remember from the survey above that the majority of those reporting income are making just zero to several hundred dollars per year. And most are spending those profits on products, incentives, giveaways, and traveling to conferences.
The money you might bring in will make for the worst hourly rate of your life. Do the math! Count all of the time you invest into an MLM, including attending conference calls, posting to social media, following sales leads, and more. Now take the amount of money you earned and divide that number by the number of hours it took to earn it. It turns out that 80% of participants in an MLM earn less than 70 cents an hour before expenses.
You may damage your relationships. MLMs offer a few different ways to damage your relationships. First, your friends and family may begin to feel like more a business opportunity to you than a loved one. When your out-of-the-blue DM turns out to be less about catching up and more about pitching your products and company, friends will feel deceived. Additionally, you may cause those you recruit to lose money. When you very enthusiastically tout all of the life-changing benefits of your company to your coworker…then she loses hundreds or even thousands of dollars following your recommendation…will you be able to maintain the same friendly vibe at the office?
You will likely begin to think of all of your social connections as sales opportunities. The statistics say that out of 125 prospects, only 5 will join your MLM. That means you'll need to solicit almost every social connection you have to either purchase product or join your downline. Some people enjoy reframing friends and family in this way, but many find it exhausting.
Is Joining an MLM Worth It?
This one really depends on you. You'll want to weigh the pros and cons and decide what's important to you. Some questions that may help to answer the question – should I join an MLM? – include:
Do I have the time to properly invest in this endeavor?
Am I in a position that I can afford to break even or even lose money?
What does the average person make in this company? How many hours of work are required to make that amount?
Am I truly interested in selling this product? Or am I just looking to make some extra cash? (In which case, a part-time job might better suit your needs)
Do I want to be a salesperson?
Do I want to reconsider all of my social interactions through the lens of sales and recruitment?
Don't Give Up on Entrepreneurship!
I think it's important to note that an entrepreneurial spirit can be satisfied, and perhaps more effectively satisfied, outside of MLM endeavors. For example, you can "be your own boss" by doing freelance work as a writer, photographer, baker, or event planner.
Are you interested in a weight-loss or nutritional supplement MLM because you're passionate about health and fitness? Why not offer your services as a personal trainer or nutrition coach instead? Freelance endeavors, though they don't come with their own marketing materials and coaching calls like MLMs, are almost always more profitable and offer you the freedom to truly be your own boss.
So back to your question…should I join an MLM? When it comes down to it, this is a personal question that each of us must consider for ourselves. Take time to assess your current goals and bandwidth, consider the pros and cons of an MLM, and do loads of research.
Your time, energy, and money are all limited resources. So choose how you use them wisely!
FAQ
Do people actually make money with MLM?
Consumer advocate Jon Taylor stated, "In all (100%) of the MLMs for which I was able to obtain average earnings data, the loss rate was abysmal, with an average of 99.6% of all participants losing money (using liberal assumptions in their favor), after subtracting 'pay-to-play' purchases and minimum operating expenses."
But what about those earning cars and vacations in the promotional videos? The same study found that only 0.14% of consultants are actually making a six-figure salary and those are the consultants who were the first to join their company. So some people do make lots of money but they're few and far between.
How are MLMs any different from other small businesses?
Most small businesses focus on selling a product to customers, whether it's a physical product or a service. While MLMs also offer product sales, the majority of their profit comes from recruiting more participants, then training them to recruit more participants.
Imagine you're a photographer (a more traditional small business). You would focus on gaining clients and selling photo packages, right? You certainly would not try to recruit more photographers to the trade because, let's face it, they'd be taking business away from you.
As a freelance photographer, you would likely incur some startup costs (a camera, editing software, etc.) and might even have a few monthly fees (like editing app subscriptions). However, it would be up to your discretion to decide what's necessary for your business and what's not, and which companies and services you'd like to partner with. You would be your own boss, calling all of the shots for better or worse.
In contrast, MLMs control much more of your business dealings. They determine what you sell, how you market those products, and sometimes even what you post on social media, down to the wording, photos, and even emojis you use. They tell you what you owe upfront and what you owe on a monthly basis, with little room for negotiation. The main way that you're your "own boss" in an MLM is that you're able to determine how much or how little effort you put into it and when you invest that time.
Is MLM a pyramid scheme?
Technically, a pyramid scheme generates income through recruitment. MLMs also generate income through recruitment but via the sale of a product. So it's not that you're strictly making money by recruiting your friends, but by recruiting friends who then sell products.
If it sounds like a slippery slope, it's because it is. It comes down to ensuring the company emphasizes retail sales over recruitment, which is often difficult to determine.
If MLMs are such a scam, why are some so successful?
Some of the biggest and most profitable MLMs have been able to maintain their profitability by expanding into international markets like Latin America or India, where the concept of MLMs is still relatively new and exciting. Eventually, though, most MLMs will reach a level of market saturation where growth is simply no longer sustainable. You can't sell any more protein shakes to your friends if your friends are selling them too.
Why do MLM companies fail? How long can an MLM last?
MLM companies aren't making their money from online "parties" or one-time purchases made by coworkers. Nope, they make the majority of their money from recruitment. Why is that?
Because when you first sign on with an MLM, you usually have to purchase a "welcome kit" or "starter kit." That's a guaranteed sale!
Most MLMs will also require you to make a minimum monthly product purchase to maintain your consultant status. More guaranteed sales!
And of course, consultants will use their company's products! How can you possibly sell leggings if you don't wear them yourself? Or tout a weight-loss program if you're not a success or work-in-progress story?
So the key to success (and profits) lies in recruitment. The problem is that there are only so many people out there to recruit. The first consultant in a small town may initially make a killing. But after she recruits 3-4 more people to the company, they're all tapping essentially the same market.
Similarly, when one person in a group of friends sells a workout program, the other friends might purchase the program. But if those friends then become "coaches" themselves, who will be left to recruit? This is the point at which most MLM companies begin to fizzle out.
Why are people afraid of network marketing?
I wouldn't necessarily say that people are afraid of network marketing as much as they're cautious. If you're attempting to market an MLM to friends and family and they seem especially defensive, chances are good they've been burned by an MLM in the past or know someone who has.
I would like to join an MLM. What questions should I ask prior to signing up?
How much does it cost to sign up?
Are there any monthly costs after the initial sign up fee?
Will I be expected to sell a minimum amount of products each month to maintain my consultant status?
Will the company refund any products I am unable to sell?
Does the contract require me to stay with the company for a specific, minimum amount of time?
Will I have to pay any penalties or termination fees should I wish to end my contract?
How much does the average consultant make? How many hours of work does it take on average to make that amount of money? (Ask specifically for their "income disclosure statement.")
Will I be expected to attend any conference calls, training seminars, etc.?
In addition to these questions, I would suggest googling "reviews of working for Company XYZ" and "Company XYZ Better Business Bureau." You'd also be wise to run the contract past a trusted friend or family member to gain a second set of eyes on the details.
What are the top MLM companies?
TitleMax lists these 25 MLMs as the top MLMs based on revenue.

By TitleMax.com
What is the highest paying MLM company?
Infinite MLM Software lists the following companies as the best-paying MLM companies in 2022:
Forever Living
Tupperware
Mary Kay
Amway
Avon
Herbalife
Neolife
Vorwerk
DoTERRA
Vasayo
Should I put MLM on my resume?
As someone who conducts interviews on a regular basis, I firmly believe that any work experience, when worded positively, can help to bolster your resume. With that said, be sure to emphasize the parts of your MLM experience that line up with the job you're applying for.
For example, if the job you're applying for is in a reception or call center environment, focus on the customer service and administrative aspects of the MLM. If the job is in sales, speak to how you generated sales leads. Social media job? Talk about that Facebook group you hosted and the posting schedule you followed.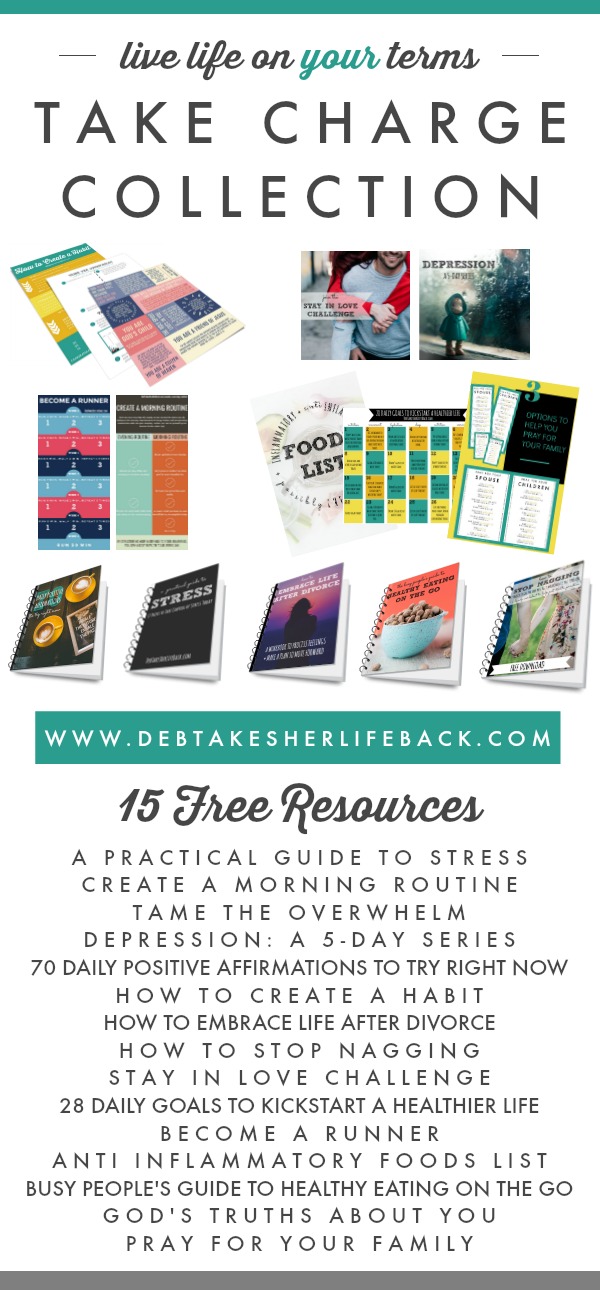 P.S. Ready to escape survival mode? Start living life on your terms! The Take Charge Collection of 15 free resources will help you to simplify, organize, and take charge of your life! Get yours free HERE.
Disclosure: While all opinions are our own, we are a participant in the Amazon Services LLC Associates Program and other affiliate advertising programs, designed to provide a means for us to earn fees by linking to Amazon.com and affiliated sites, at no additional cost to you.