My mom has the world's best intentions, but sometimes the worst execution. When I moved two states away to attend college at 17, I begged her for mail. So when she told me she had mailed a college care package, I checked the campus mail several times a day until it finally arrived.
I excitedly handed my package claim ticket to the front desk clerk, who handed me back…a large manilla envelope that appeared to have survived a small war. I was confused; what could she have possibly fit into this envelope? This…somewhat soggy…envelope?
Excitement and curiosity got the best of me, leaving me opening the suspect envelope in the middle of the campus post office…and spraying chocolate chip cookie crumbs across a ten-foot radius. My mother had baked cookies, placed them in a run-of-the-mill manilla envelope, and dropped them in the mailbox. Sweet thought, bad execution.
Want to up your college care package game? Want to know what college students actually want and need to receive in that little box they've been watching the mail for?
Then please allow me to help you out! Please.
Food to Fit Their Schedule
Home-made treats. I mean, don't go my mom's route and stick them straight into an envelope. But baked goods, especially if they're one of your child's favorite treats, can serve both to feed them and to deliver a little piece of home to their dorm room!
Single-serving meals. I can't tell you how many times I found myself up and studying at 4am, stuffing my face with vending machine snacks because not much is open in Tulsa, Oklahoma, past midnight. And after all, what 17-year-old wants to walk a mile to her car in a dark parking lot alone? Having a small supply of meals (or something that resembles a meal) in your dorm room is an absolute lifesaver when your sleep schedule is all over the map. Soup, chili, and mac and cheese often come in their own disposable "dish." We're talking straight from a care package to the microwave. But you could also buy packets of ramen or oatmeal (which are much lighter and cheaper to ship) and include a handy microwavable bowl they can use through college and even beyond.
On-the-go snacks. Again, sleep schedules, study schedules, social schedules…they're all over the board. So having something simple and healthy you can throw in your backpack is a game-changer! Consider sending some nuts, trail mix, granola bars, or beef jerky.
Personal Items They Need, But Hate Buying
Lip balm. It's simple and cheap enough to pick up, but is often overlooked by college kids who are used to mom and dad anticipating and meeting their needs.
Razors. My mind was blown the first time I picked up my own razors from the Walgreens next to campus. Dropping a few of those bad boys in a college care package will save your student money and time. Want a super cheap (but super cute!) subscription that will deliver razors directly to them on a regular basis? Then check out Billie! Their razors come in trendy colors like coral, periwinkle, and dreampop, and are encased in 360° of charcoal shave soap that not only make for a close, smooth shave, but eliminated my need for shave gel altogether! Plus there's no contract! Use this link to get up to a $20 credit on your first purchase.
Sock and underwear replacements. Even the most careful of laundromat goers will likely lose a few pairs of socks and underwear at some point during the back and forth. Throw in a bag of no show, athletic, or even fun printed socks. Looking for underwear? Amazon Essentials has some super cute print options for women, paired with insanely high reviews. Being a woman, I can't really speak for men's underwear, but can tell you Calvin Klein boxer briefs usually boast some pretty fantastic reviews.
A power bank. College students spend a lot of time on their phones. So what happens if/when their battery dies when they're away from their dorm? Most chargers would be a pain to carry to class, the cafeteria, and off-campus events. But this tiny power bank is the size of a lipstick and can be easily slipped into their backpack, purse, or even pocket for those emergency situations.
Dorm Additions to Make Their Space More Comfortable
Bluetooth speaker. The right song at the right time can set the stage for studying, playing intramural sports, or even just hanging out with your roommate. And with a small, portable Bluetooth speaker, your college student can stream their favorite music straight from their phone, tablet, or computer.
Long charging cord. Most college dorms aren't laid out with convenience in mind. When I was in school, the nearest available outlet to charge my phone at night was on the wall opposite my bed. So if a text or call came through late at night, or my alarm went off early in the morning, I had to stumble across the room to grab it before it woke up my roommate. But you can help solve this issue and keep things convenient and comfortable by including a cheap 10-foot phone charging cord in your college care package.
You Cannot Go Wrong Meeting Practical Needs
Amazon Prime Student. With the first 6 months free and only $6.49 per month after, this deal is a no-brainer. It will hook your college student up with free two-day shipping, an extensive library of free movies, TV shows, and live sports to stream, unlimited access to free eBooks, popular magazines, comics, and more. And for an additional $0.99 a month, you can also gift them with access to 2 million ad-free songs on Amazon Music.
Gift cards. College students are chronically strapped for cash, which often means skipping their favorite treats. Small gift cards will allow them to enjoy an occasional coffee, frozen yogurt, or dinner out.
Cash. You really can't go wrong with cold, hard cash! Why? Because they can spend it on whatever they want or need most.
The Best Thing They Could Ever Receive
A handwritten note. My dad isn't the most expressive, warm and fuzzy man who ever lived. But while I was away at college, he regularly sent me postcards. He'd find the most Iowan, farmy-looking postcards he could, despite the fact that I'm not sure I've ever set foot on a real farm, throw a one-liner on there, and drop it in the mail. And those handful of words meant the world to me. The fact is that just receiving mail from home is the biggest reward in itself, no matter what's inside. Even if it's an envelope of cookie crumbs. And your words? They're the most powerful gift of all. So don't be afraid to share them.
Wrap It Up
Want to send some smaller items to your college student without having to buy entire packs of them? Or just want to make building your college care package a little more fun?
Then throw a packing party with other parents! Assign each parent a designated number of the same item, add some music, drinks, and snacks, and you've got yourself a party!
By striking a balance between food, personal items, dorm additions, practical needs, and a handwritten note, your college care package is guaranteed to be a smash hit! What have you found to be a college care package staple? Share your best tips in the comments!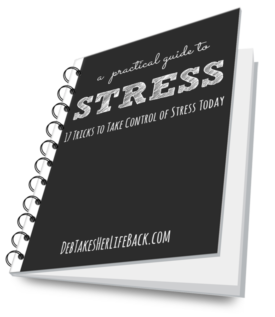 Disclosure: While all opinions are our own, we are a participant in the Amazon Services LLC Associates Program and other affiliate advertising programs, designed to provide a means for us to earn fees by linking to Amazon.com and affiliated sites, at no additional cost to you.