Are you ready to dive into God's Word and wondering exactly how or where to start? Maybe you've considered using a women's devotional but feel overwhelmed by the number of options out there?
Don't worry! I've done all of the research for you and narrowed it down to the 40 best devotionals for women, listed by topic.
I've even included an FAQ at the bottom to answer all of your questions. All you have to do is sit back and enjoy!
Most Popular Women's Devotionals
Lysa TerKeurst shares her own struggles, doubts, and heartbreaks while pointing to the ultimate embrace: God opening His arms wide on Calvary through Jesus so that He could pull us close for all of eternity, welcoming us into the safety and hope of His grace, love, and embrace.
These personal stories, Scripture passages, and inspirational quotes pulled from Our Daily Bread devotionals will lift you up and remind you that God is bigger than the trials you face.
This book includes Scripture verses, reflections on the Word, and journaling prompts to guide your walk with God and strengthen your faith.
Each day's devotion is filled with practical advice and help from Joyce Meyer along with life-changing promises from God's Word that you can quickly and easily apply in your own life.
These 90 devotions from the heart of Priscilla Shirer, a mom, wife, encourager, and friend, will Awaken you each day with fresh insights gleaned from the Spirit of God.
Author Cherie Hill gives daily encouragement, framed as personal messages from God, to the reader's heart. The messages will inspire you to converse with God and to hear God speaking to you directly through the Scriptures.
God is bigger than fear or shame or that voice in your head that whispers that you are not enough, too broken, or too flawed. In this daily devotional, Christine Caine encourages you to find confidence to live as the person God created you to be.
Are you worn out and overwhelmed by your never-ending to-do list? It is easy to become emotionally, physically, and spiritually exhausted. But it doesn't have to be that way. It is possible to experience a life of peace and find rest for your soul – even with life's demands.
Find a few minutes each morning to sit at your coffee table, trust God no matter what you are facing, and take a coffee break with God with six weeks of short devotions filled with personal stories of inspiration and encouragement.
Forget "behavior modification" or feel-good aphorisms. What we really need is an encounter with the living God. Then we'll be prepared to trust in God's goodness, rely on his grace, and live for his glory each and every day.
How can you live as a confident woman of faith? Strong, a 90-day devotional by Lisa Bevere, will inspire you to grow deeper in your relationship with God, strengthen your time studying His Word, and experience the joy of living in harmony with God, others, and yourself.
What keeps women from being their best? Joyce Meyer has been helping women better themselves by helping identify emotional barriers and physical, mental, and spiritual obstacles in their lives for years. Now she provides another answer – confidence.
Best Devotionals for Mothers
Pressing Pause offers you a calm way to start your day, to refresh yourself in Jesus and drink deeply of His presence so that you are ready to pour out love, time, and energy into the people who matter most to you.
Motherhood is incredibly rewarding, yet its challenges can leave you feeling anxious, inadequate, and overwhelmed with mom guilt. Learn to give yourself grace as you grow in wisdom with The Better Mom Devotional.
In a world constantly vying for our attention, it can be easy to get caught up in the chaos. Each day of this beautiful devotional offers encouragement and direction to become the mother God has called you to be.
Midnight Lullabies meets the weary mama in the trenches of motherhood while she does Kingdom work within the four walls of her home, shining light and giving hope when it seems most far away.
Using Scripture and personal narrative, Courageously Expecting empathizes with and empowers women to face a pregnancy after loss with faith and courage, despite inevitable feelings of grief and fear that accompany life after losing a baby.
Best Devotionals for Wives
This devotional study was prayerfully composed with 30 days of biblical concepts and practical challenges to help you nourish your relationship with God and your relationship with your husband in marriage into ones that are captivating, intimate and extraordinary.
In this companion resource to The Power of a Praying Wife, you will find fresh inspiration on how to pray deeply for areas of your husband's life – his thought life, sexual life, business life, emotional life – and discover new ways to ask God to encourage and direct your spouse.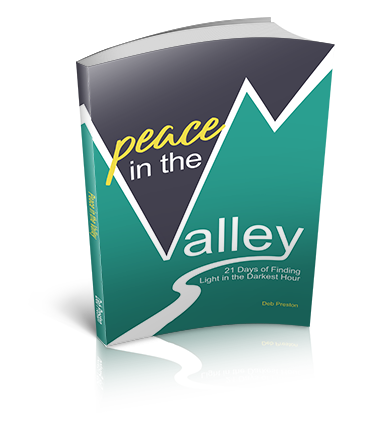 Best Devotionals for Women in Hard Places
Through the stories of biblical characters facing pain, suffering, and devastating loss, Peace in the Valley offers 21 different perspectives on, and approaches to, finding light and hope in our darkest hour.
In the middle of the pain you didn't cause, the change you didn't want, the reality you didn't know was coming…your life can still be beautiful. Lysa TerKeurst encourages you to hope again through 50 devotions that will help you find redemption in every part of your story.
Each of these 52 devotions based on the Psalms will help weary women remember that God is faithful, we're all in this together, and there's a good plan for our lives.
Best Devotionals for Anxious Women
This purposeful devotional guide features 180 readings and prayers designed to help alleviate your worries as you learn to live in the peace of the Almighty God, who offers calm for your anxiety-filled soul.
This is a 30-day devotional for women who are seeking to build confidence and fight anxiety with the use of God's word. Through poignant personal essays and stories from the Bible, author Courtney Fidell shares inspiring messages to help you overcome your insecurities and find freedom and peace through the power of prayer.
This women's devotional includes 52 carefully-chosen scriptures, elucidations, reflections, prayers, and thought-provoking journaling questions that guide you to worry less and grow in faith with God's blessings.
Capturing Thoughts is author and artist Stevie Swift's first book, full of meditations, lamentations, and prayers from and for an anxious Christian.
Best Short Devotionals for Time-Strapped Women
These 180 uplifting readings (that each include a scripture, short devotional reading, and prayer) pack a powerful dose of comfort, encouragement, humor, and inspiration into your day.
Brought to you by the same author as Too Blessed to be Stressed, Choose Joy was written especially for the twenty-first-century woman, to deliver comfort, encouragement, and joy in just-right-sized readings.
This one-year devotional for women provides you with godly wisdom and insight to strengthen your faith and encourage your heart. Spend a few quiet moments in the presence of God each day and be refreshed as you find the hope, peace, joy, and strength that is abundant there.
Best Devotionals for Creative Women
This beautiful volume of 32 seasonal devotions from artist and author Ruth Chou Simons encourages readers in any circumstance to become deeply rooted in God's faithful promises. More than 800 individual pieces of art came together in the crafting of this book, including dozens of new, hand-painted Scripture vignettes that Ruth is known for.
Jordan Lee of Soul Scripts leads this guided devotional with love and encouragement for anyone who wants to connect with the Bible, while Whitney Farnsworth's exquisite illustrations provide inspirational coloring images to help you shape this journal into a work of beauty and devotion.
This year-long devotional journal shares the emotion behind the hymns of faith that have changed many lives throughout history — not only the people whose faith led them to write these wonderful hymns but also the people whose faith has been transformed by reading, hearing, and singing the songs.
Best Devotionals for Mothers and Daughters
This creative and interactive 40-week devotional provides a sweet space for moms and daughters ages 6–10 years old to grow in their relationship with God and each other. Enjoy valuable time with your daughter by connecting through stories, questions, prayer, action, and creativity.
Without vital conversation between mothers and daughters, a godless society will have the loudest voice in girls' lives. Designed to be read together or separately, this book will stimulate conversation as mothers seek to pass along the legacy of godly womanhood to their daughters.
In this weekly devotional, there are common themes supported by scripture, with one reading specifically for mothers, the other for daughters. Each week is intended to generate connection and conversation, with questions included to spark discussion.
Best Free Devotionals for Women Online
This study comes to you from the Christian authors at Beyond Women. Scroll down on their website and click "Sign Up Here For Our Study!" to enter your email address. You'll then receive an email with a link and password to download the study and view the accompanying videos!
Author Shannon Lenz guides readers through 60 devotionals that connect with and explore the stories of women in the Bible. The website also allows readers to weigh in and share their own stories in the comments.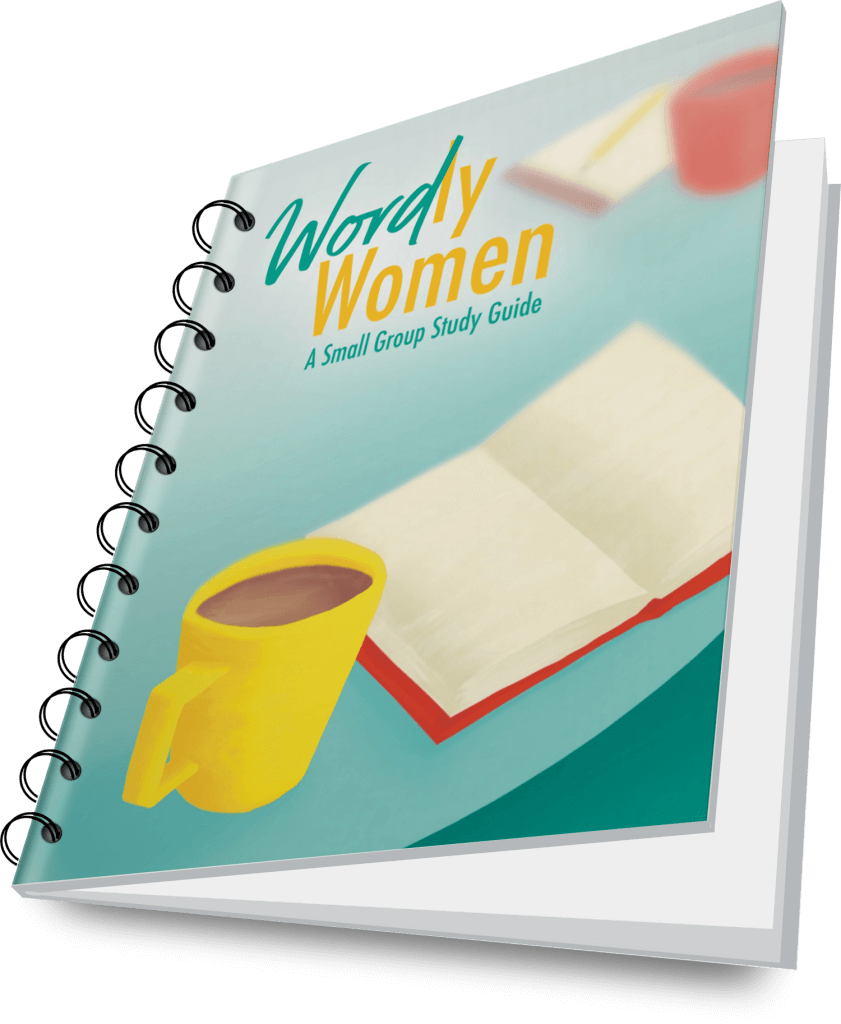 Best Devotionals for Women's Small Group Bible Studies
This collection of ten real-life small group sessions focuses on studying women of the Bible and determining how their stories can be applied in a practical way to the day-to-day lives of group members. With its spiral-bound design, field-tested discussion questions, and room to make notes and track prayer requests, all you have to do is pour the coffee and join the discussion.
Embark on a six-week journey to letting go of the things you can't control, finding the strength to hang on tighter to those you can – and finally learning how to tell the difference. This isn't a journey to "doing less;" it's about becoming more of who God has truly created you to be. (This book is a companion study to It's All Under Control: A Journey of Letting Go, Hanging On, and Finding a Peace You Almost Forgot Was Possible.)
Learn how some of your greatest disappointments, mistakes, and hurts can be beautiful when you embrace God's repurposing. (This book is a companion study to The Repurposed and Upcycled Life: When God Turns Trash to Treasure.)
FAQ
What is a devotional?
A Christian devotional book helps guide readers through scripture reading, reflection, and prayer. Most devotions aim to help you practically apply biblical truths in your day-to-day life, usually thorough short daily readings.
How do you use daily devotionals?
Devotionals are typically divided into daily readings.
You can read each day's entry at any time throughout the day. However, you may find it easier to set your focus and intentions for the day by reading them first thing every morning.
What is the purpose of a daily devotional?
Devotionals should supplement, not replace, daily Bible reading and study.
Sometimes readers are seeking more generalized help applying Scripture to their day-to-day lives
Other times, they may want to dive into a particular topic, such as motherhood, anxiety, or challenging seasons, in which case more focused devotionals can help them apply God's Word and truths to their specific situation.
Why are daily devotions important?
Devotionals take us out of our own heads and points of view. They help direct us to topics that we might not have otherwise encountered or tackled on our own.
They also offer fresh insight and encouragement in our walks with God.
What different types of devotionals are there?
Devotionals can range from general Bible study to very focused topics, such as grieving a spouse's death. Most offer daily entries, but some offer weekly lessons.
Additionally, some offer heavy Scripture readings, like The Bible in 52 Weeks: A Yearlong Bible Study for Women, that guides you through reading the entire Bible in one year. Others focus more on a short passage and then shift gears to the author's thoughts, application questions, or guided prayer.
How do you choose a devotional?
There are a few important checkpoints to consider before purchasing a devotional:
Is it biblically sound? Just because a book is labeled "Christian" doesn't mean it's based in the Bible.
What is the author's background? Do they share your beliefs? Do they have a reputation as a knowledgable and trustworthy resource?
Is this a book you'll actually read? Is the topic relevant to you? Equally important, is the length of daily readings doable for you? The most effective devotionals are the ones you actually read.
What is a good devotional?
As mentioned above, the best devotional will be the one you're personally most likely to read and use! So choose a theme you find relevant and interesting and a reading length that will fit into your current schedule.
Also, remember that it's okay to change your mind! I've purchased a few devotionals that just didn't serve me well.
One seemed geared toward a younger audience. And the other only loosely referred to Scripture, focusing instead on the author's thoughts and stories. If you find a devotional isn't helping you to grow in your faith, it's okay to switch gears to another.
This list of the best devotionals for women is far from exhaustive! But it's a fantastic starting point.
So check out any of the devotionals above that pique your interest.
Read a few reviews and take advantage of Amazon's "Look inside" feature. You might even consider reviewing some of the devotionals Amazon has listed under "Explore similar books."
Now it's your turn! What are your favorite women's devotional books? Be sure to share in the comments below!
P.S. Want to receive two devotionals, save $5, and only pay shipping for one book?! (We'll pick up the rest!) Your wish is our command! Nab your study bundle HERE.
Disclosure: While all opinions are our own, we are a participant in the Amazon Services LLC Associates Program and other affiliate advertising programs, designed to provide a means for us to earn fees by linking to Amazon.com and affiliated sites, at no additional cost to you.