Did you know that I self-published a book a few years ago? I invested hours and hours studying the Bible, writing, editing, and praying over every word.
It was one of those things that burns on your heart and lays claim to every spare minute of your time until the second you finally finish it. It was a true labor of love.
I was so excited to give it to a dear family member of mine, the one I had hoped would be most excited with and for me. She smiled as she held it in her hand, inspected the cover and flipped through the pages for a total of three seconds, then handed it back to me.
"No, I just wanted to give you one!" I insisted.
"Oh, thanks," she said, with the same enthusiasm I show toward door-to-door salespeople.
"I tried to keep each day's reading to under five minutes…make it more doable, you know? It makes the whole book under an hour read!"
I naively believed that additional fact might convince her to read just one day. Instead, she promptly dropped the book into a box with other things she rarely touched…a sort of junk drawer pile that collected unwanted things and dust bunnies.
As you might imagine, it hurt. It's not necessarily that I expected her to read the entire book. But I had imagined she might act happy for me, or at least recognize all of the blood, sweat, and tears that went into creating it.
It hurts when family doesn't support your business, when they make it clear they could care less about your dreams. And let's not forget about those who oppose your dreams, who tell you you're wasting your time and will never reach your goal.
So…what can you do when family doesn't support you? How can you settle your heart about the whole situation and succeed anyway? I believe you and I have lots of tricks up our sleeves!
Give them the benefit of the doubt.
It is very possible that your family member has your best interests at heart, even if they express that sentiment in ways that feel hurtful. Maybe they've seen people burned in the past and don't want the same for you.
Or maybe they're living out an example they were provided by their parents or grandparents. They might not even realize they're doing it.
The point is that you would want them to assume the best of you, even when you do or say something that might indicate otherwise. So be the example you want to see and receive yourself.
Consider their concerns.
Your family member knows you very well. If someone with a long history with you has a concern regarding your business or dream or other goal, it might be worth considering!
It's easy to get hyped up about new opportunities. After all, the person recruiting you to this MLM makes full-time income working part-time from their phone! And the person enrolling you in that weight loss program lost 100 pounds in less than a year! And that Etsy store owner cleared six figures in one month!!
I mean, who wouldn't be pumped up by those kinds of success stories?! But if someone who knows you well expresses concern, it's worth taking a step back for a minute to reassess the situation without all of your emotions involved.
Maybe they're right! Or maybe they're wrong! I have no idea; I'm just a stranger on the internet. But their concerns are worth fair consideration.
Remember that not everyone is a dreamer.
My family is fantastic. Let me start with that.
It is full of police officers and firefighters and senior analysts and other people who work for others and collect a regular paycheck. We're not necessarily a family of people starting their own businesses. We're a family who gets jobs, pays bills, and retires to play card games…and that's perfectly fine!
But…it makes it a little trickier to get people on board with my dreams to draw an income from writing books and blog posts. And what is a blog anyway?
The majority of my family supports my writing 110%. But it took a lot of explaining to get there. It took pointing to examples of others who have accomplished this dream, explaining all of the potential that's there, and walking them through foreign concepts like website coding, SEO, advertising affiliates, and publishing.
Not everyone is going to understand what the heck it is you're trying to accomplish. They may not see the potential because they lack industry knowledge, direct experience, or even the mindset that your dream could replace your 9-5.
That doesn't mean they won't or can't support you. It just means you'll have to work a little harder to help them understand.
Remember that you are responsible for your own dreams and goals.
Sure, it would be fantastic if your entire family surrounded and cheered for you while you worked hard to accomplish your goals. But…it's not actually their dream to fight for. It's yours.
I've experienced this first-hand with my husband's gunsmithing business. If I'm being honest, I don't care much about guns.
I've been inundated with information and even personal experience with firearms these last ten years and still haven't gotten into it. It's just not my thing.
I ask him how his business is going. I listen to his ideas, weigh in from my perspective, and compliment the gun frames he works on and shows me.
But unfortunately, I'll never be the gun enthusiast he is. And that's okay! He doesn't geek out over writing like I do and that's okay too.
Your interests, your dreams, your goals? It's nice if others support them, but when it comes down to it, they're your responsibility and yours alone.
Keep your nose to the grindstone.
I pressed publish on my website in July of 2017. There was a lot of support and excitement those first few months, but it died out relatively quickly. Because…there's nothing very exciting about regularly pushing content to a website.
For years, I simply kept at it. Some months I published books. Other months, I fought to publish just one blog post. And slowly, one small step at a time, my website and writing have grown and flourished.
But that success came after years of working without a consistent cheering section. To succeed at anything, you have to establish an internal source of motivation.
Others can't carry and cheer you on forever. Your success will come down to what you do when no one else seems to care.
And finally, when family doesn't support you, just prove them wrong.
My unsupportive family member is still not very supportive. But it's hard for her to deny the monthly income my writing provides. She even complimented my latest book (with suggestions of how to do it differently, of course!).
The best way I've personally found to cope when family doesn't support you is to prove them wrong. They can say you'll never make any money…until you do. They can insist you're throwing your career away…until you've launched a successful new career!
And the best part is that when you succeed, you don't even have to speak to it. No need to gloat. When it's clear, it's clear…even to those who didn't believe it would happen.
It's difficult when family doesn't support your dreams, but it's not impossible. By assuming the best of them, considering their concerns, taking responsibility for your success, and doing it, you can succeed anyway! You've got this, friend!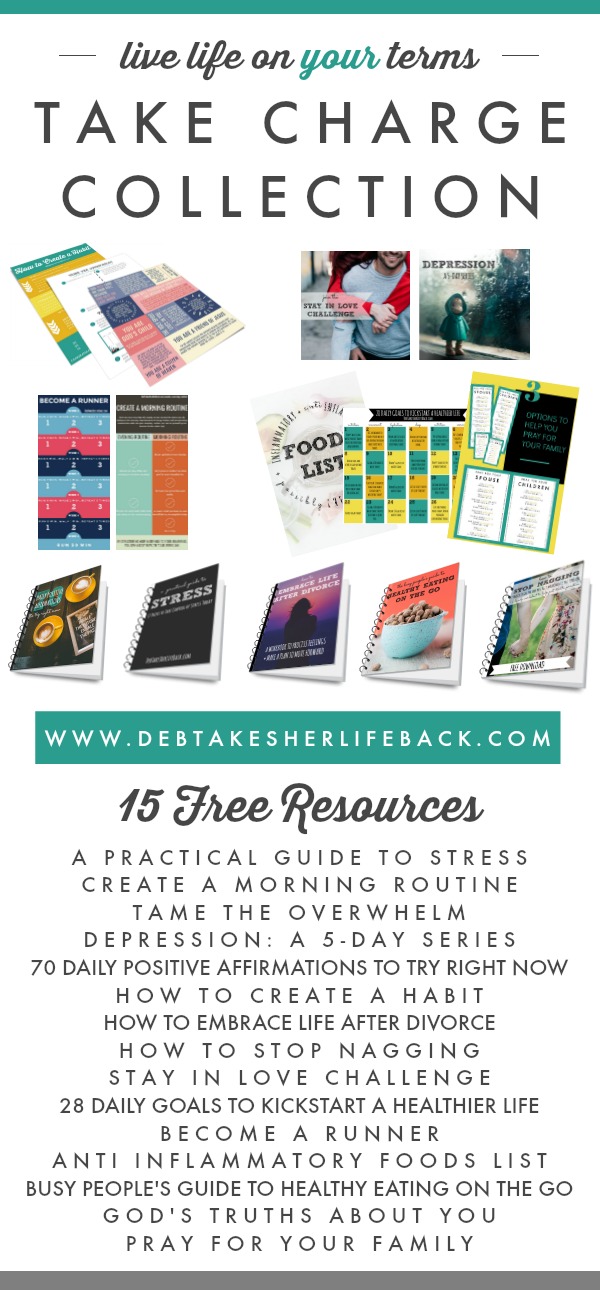 P.S. Ready to escape survival mode and start living life on your terms? Then click HERE to download our free Take Charge Collection!
Disclosure: While all opinions are our own, we are a participant in the Amazon Services LLC Associates Program and other affiliate advertising programs, designed to provide a means for us to earn fees by linking to Amazon.com and affiliated sites, at no additional cost to you.